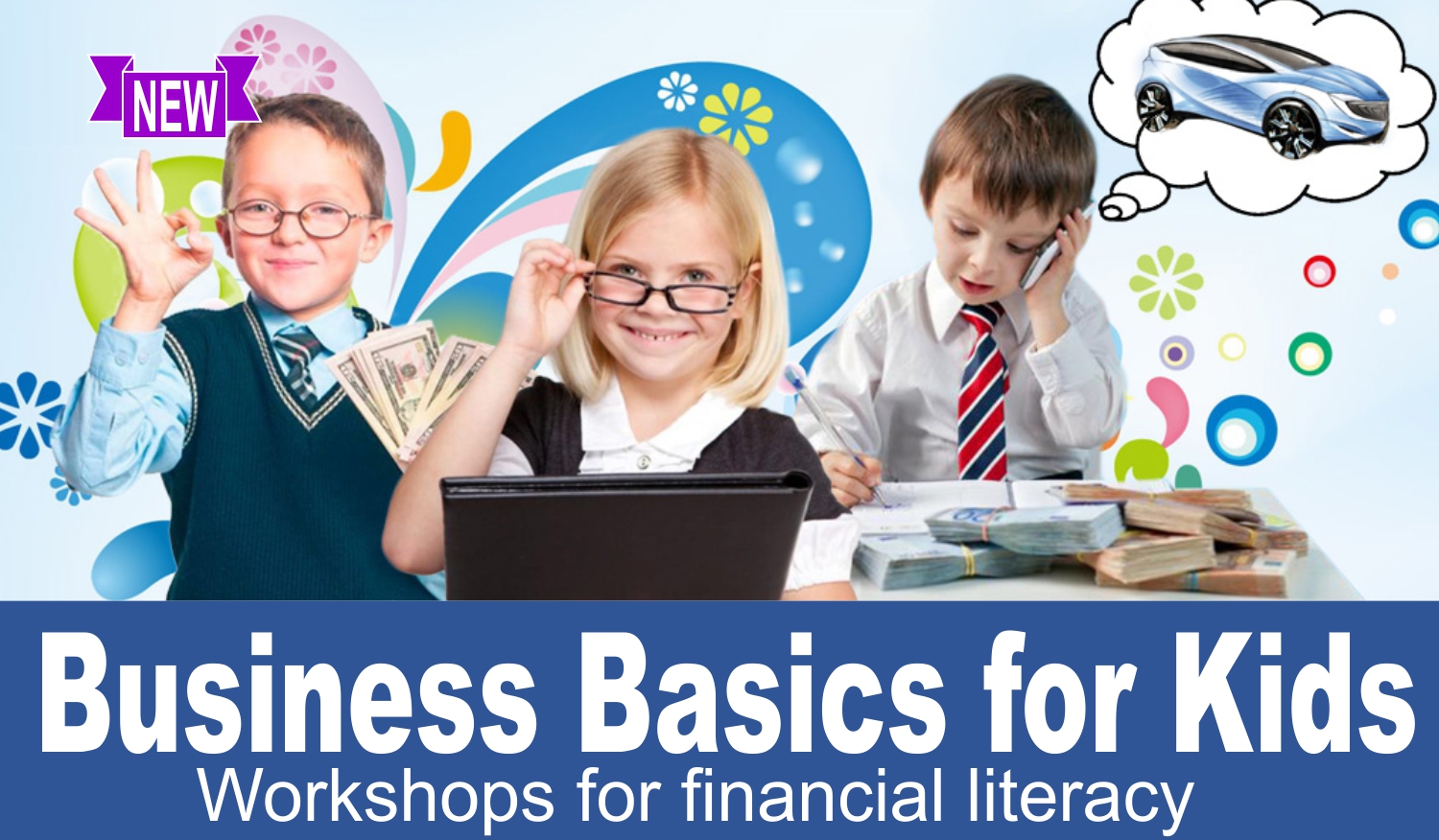 "Business Basics for Kids" is a series of workshops 100% in English to help children understand the role of money, business, finance and economics in the daily life. These workshops are presented by "Kids English Club©" of IberEnglish and "Fun Finance©". Rebecca G, experienced in marketing and financial management, is the director of IberEnglish and the Kids English Club which focuses on programs for English speaking children and those receiving a bilingual education. Fun Finance© is led by Lena P. MBA IESE with broad experience in international business and educational programs for children.
Who:
Children ages 8-12 with fluent English
What:
A series of workshops to teach children about economics,business and entrepreneurial skills.
Business Basics I – "Discovering economics"
Business Basics II – "Lets talk business"
Advanced course – "How to think as an entrepreneur"
Why:
Financial literacy is an important lesson to teach our children.  By teaching them early on, they acquire skills and tools necessary for them to become valuable members of society as well as future leaders
When:
Business Basics I
Business Basic II
Advanced course
Where:
Kids English Club / IberEnglish.  Calle Amalia 9-11. Madrid


Tenns Christmas Party
Adult Social
Kids Christmas Party
The learning methodology combines:
Role-plays

Open discussions

Project-based hands-on activities

Presentation skills

Math calculations
After participating in the first workshop your child will have an opportunity to attend further workshops of these series this spring.
What our students and parents say

:
"My daughter (10 y.o.) is so inspired to learn how the «real world» is functioning."
"Thanks to Fun Finance now I know how to proceed with my business idea, what to do and not to do, how to calculate profit, spendings, and how to find product's value, if it's gonna be selling or not, in a word – if the business idea is worthy. " - 9 y.o. student
"Fun Finance" course is a must for curious kids! The tasks are fun, interactive, engaging and setting great example of how the kids can do business." - Mother of 10 y.o. studen.
Organizers: